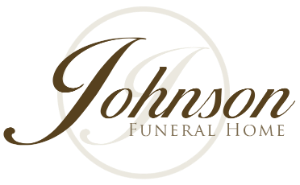 Immediate Need:
(315) 639-6257

One of the most caring, loving things you can do for your family is to leave detailed information which permits them to make the funeral service a personal tribute in keeping with the way you wanted.

Making funeral arrangements at the time of loss is extremely difficult for those left behind. When the funeral, and sometimes even payment, have been arranged in advance, most of the decisions have been made, sparing uncertainty and confusion at a time when emotional stress may make decisions difficult.

Would it be better in your situation to plan ahead, calmly and sensibly, when you are in a normal mental and physical state, when you have full ability to reason, and when you are able to discuss arrangements with your family?

If you decide to pre-pay all or part of your funeral, Johnson Funeral Home places your money into a trust account at New York State Funeral Directors "Pre-Plan"program, where it earns interest until it is withdrawn to pay for the funeral at the time of death. Thus, as a protection to you, your money is not a part of the funeral home account or assets. Pre-Plan reports the interest to you annually so that you will have that information if you file and pay income tax. Any additional tax that you may have to pay because of the interest earned can be reimbursed to you by the trust account upon written request to the funeral home.

Pre-Plan is a fully insured FDIC facility which allows you to access your account on-line to view your current balance; but for that purpose only.